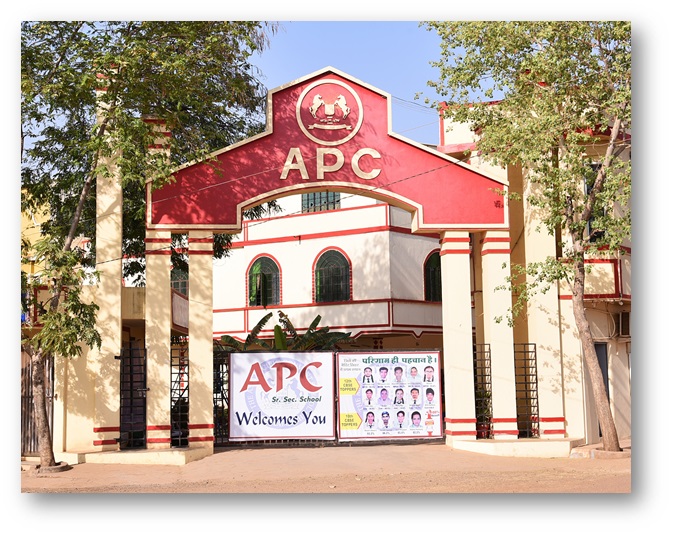 The aim of APC secondary school is to build a strong younger generation with a sound mind and physique with habits and accomplishment conducive to a fuller, purposeful and noble life so that each student blossoms into an integrated personality.
The ultimate destination of our school is the all round development and overall growth of the child's physical, mental, moral & aesthetic values and we gladly reveal that we have achieved success in major fulfillment of our mission to cloud Childs potential and fruitful future a worthy citizen of India of whom everyone will be proud of.
The school will provide each pupil with opportunities for developing his or her individuality through activities which will promote an integrated out look. In addition to this, each pupil will be encouraged to develop habits, knowledge and interest necessary for achieving the noble ends of life. Towards this aim, the school is trying for spiritual development by providing appropriate religious and cultural environment.
The school will Endeavour to develop-
Academic distinction through better teaching facilities and well qualifcated dedicated teachers.
Personality development by arranging suitable co-curricular & extra curricular activities.
Athletic excellence through well guided physical educational programmers.
Nationalistic outlook to be inculcated among the student.
Develop an ethical, spiritual and cultural attitude. In short, the school will endeavor to develop an atmosphere of Indian culture of ethics.
The objectives of the Asia pacific convent secondary school are:-
Foster an interest in its student for the acquisition of a wide sphere a knowledge along with achieving fluency in verbal and written communication in two basic languages.
Achieve the best possible academic standard in the examination laid sawn by the present educational system.
Enable the child to discover and develop his/her talent in extra co-curricular activities and then instill the feeling of self worth & pride.
Impart education through modern technological means in to face the challenges of 21st century.